Isle of Islay Gin
Nerabus Heather
Nerabus Heather Gin is our first Gin. It is a juniper led gin together with eight spices and herbs and infused with wild Islay Heather. Its alcohol content is 42% ABV.

Why Choose 42% alcohol content?
For Gin to be legally called gin, it has to be a minimum alcohol content of 37.5%. We wanted to be able to drink our Nerabus Islay Gin neat, with tonic and in cocktails and through our tasting trials thought that 42% ABV fulfilled that ambition.

Tasting Notes
Expect a subtle floral aroma, earthy undertones from the Heather and a noticeably smooth finish from the Islay water. The Heather is sustainably hand picked on the island in the later summer months and dried over the winter.

To Serve
Serve with a slice of lime, a block of ice and an aromatic tonic. And if you have a sprig of fresh rosemary to hand, that adds to the lovely aromas.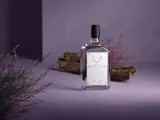 Isle of Islay Gin
Visit our Visitor Centre at Islay Square or order your bottle online today.